Summary of the Tenth China CNC Machine Tool Fair CCMT2018 exhibition will be prepared within the exhibition held in Wuxi on 21-23 November 2017, China Machine Tool Industry Association Branch of superhard materials as organizers superhard Pavilion CCMT2018 attended the meeting...
The 10th China CNC Machine Tool Exhibition CCMT2018 domestic exhibition area exhibition preparation meeting was held in Wuxi on November 21-23, 2017. The China Machine Tool Industry Association Superhard Materials Branch participated in the meeting as the superhard exhibition organization of CCMT2018. .
Superhard Materials Branch organized 17 companies to participate in CCMT2018
CCMT2018 will be held at Shanghai Pudong New International Expo Center from April 9th ​​to 13th, 2018. It will use N1-N5, W1-W5 for a total of 10 indoor exhibition halls. The total exhibition area will reach 120,000 square meters. It is expected that there will be 1,200 exhibitors from 23 countries and regions participated in the exhibition.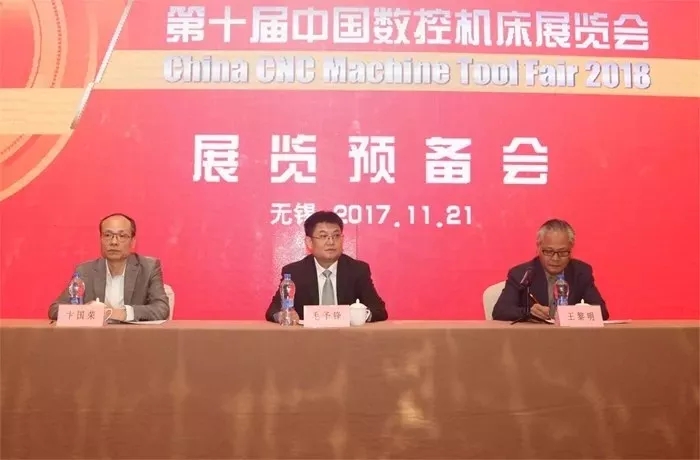 Before the start of the preparatory meeting, the Superhard Branch has already won the 400 square meters exhibition area in the W1 Hall from the General Assembly, and organized the staff of the club to brainstorm, reasonably distribute the exhibition area and coordinate the appeals of the exhibitors. In the end, a total of 17 companies from the Super Hard Pavilion participated in CCMT2018. They are:
1. National Machine Precision Co., Ltd.
2. Beijing Rongfeng Precision Tools Co., Ltd.
3. Hebei Presman Diamond Technology Co., Ltd.
4. Henan Xinhang Technology Co., Ltd.
5. Henan Shili Diamond Products Co., Ltd.
6. Henan Zhongmo Diamond Tools Co., Ltd.
7. Hunan Xingda New Material Co., Ltd.
8. Jiangsu Saiyang Precision Technology Co., Ltd.
9. Qingdao Sisha Taiyi Superhard Grinding Co., Ltd.
10. Shanghai Xinlun Superhard Abrasives Co., Ltd.
11. Shanghai Yuhe Diamond Tools Co., Ltd.
12. Shenzhen Yubao Diamond Tools Co., Ltd.
13. Shenyang Dayi Superhard Material Co., Ltd.
14. Shijiazhuang Jinhengtai Grinding Wheel Co., Ltd.
15. Tianjin Baolixin Superhard Material Co., Ltd.
16. Zhengzhou Bote Hard Materials Co., Ltd.
17. Zhengzhou Hongtuo Precision Tools Co., Ltd.
Focus - Digital, Interconnected, and Intelligent
Focusing on the theme of "Focus – Digital, Interconnected and Intelligent", the 10th China CNC Machine Tool Show will host the 2018 International Forum of Machine Tool Manufacturing CEOs, the special results and application exhibition of CNC machine tools, the domestic CNC machine tool application seminar, and the "Spring Yan Award". "Appraisal Awards, Top Ten Corporate Awards, Asian (regional) Machine Tool Association Coordination Meeting, Capacity Cooperation and International Business Symposium, Institutional Window, Rolling Functional Parts Evaluation Conference, Industry Outstanding Enterprise Commendation Information Release, Opening Ceremony, Customer reception, technical exchange seminars and other supporting activities. Under the new situation, these traditional activities will be injected with new meanings different from previous ones.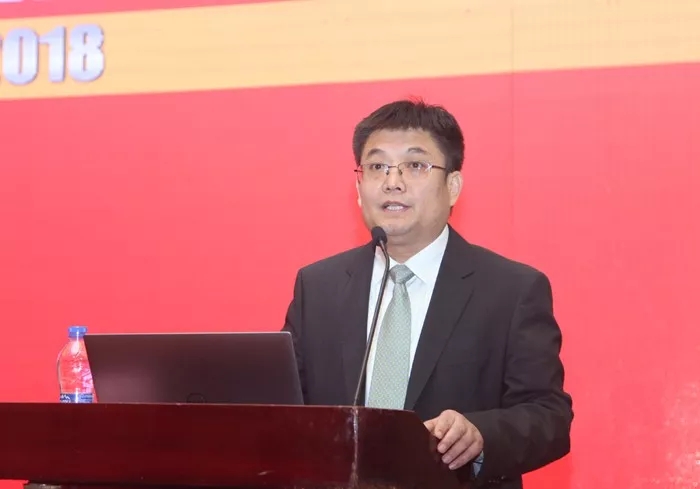 Mao Yufeng, Executive Vice President of China Machine Tool Industry Association
In the preliminary report, Mao Yufeng, executive vice chairman of China Machine Tool Industry Association, analyzed the current overall economic situation, manufacturing market environment and machine tool consumption market in China. For the current market consumption and industry operation, Mao Yufeng believes that several Main features: (1) The overall trend is to maintain "the total consumption demand declines and the consumption demand structure is upgraded"; (2) the new and old kinetic energy conversion in the domestic market will continue, and the market demand will show certain volatility; Efficient, high-precision, intelligent, informational, energy-saving and environmentally-friendly technical characteristics of product consumption continue to increase; (4) industry operation differentiation is still continuing, adapt to market demand changes, understand market segments and users, can provide overall solutions The company is in a dominant position.

Taking into account the uncertainties in the economic environment and market demand changes in the second half of the year, it is expected that the consumption of machine tools in 2017 will show a slight increase or flat year-on-year. The annual industrial operation and exports will stabilize and the import will increase significantly.

For the development direction of the industry, Mao Yufeng gives some thoughts: digital manufacturing technology will be gradually realized in the future manufacturing system; the comprehensive integration of technology and industry such as information technology, Internet and mobile internet will promote the comprehensive upgrade of business operation mode; Manufacturing will become an indispensable tool for solving the sustainable development proposition in the world. The road to intellectual creation will be a protracted war. We must look at this trend with a long period of time and a broad perspective; the direction of enterprise transformation will be user-centered. Meet diversified consumer needs, provide complete solutions, build and shape sustainable business systems and core competencies.
Our key products are litharge using in assaying of precious metal, and lead nitrate using in gold mining. Lead nitrate is used as medical astringent; tanning material for leather-making; dyeing mordant; photograph promoting agent; flotation for ore; chemical reagents; and also used for making fireworks, match, and other lead salts. In the mean time, we are sourcing the other chemical reagents for our mining customers in Australia, Canada, Africa etc.

1. Product name:lead nitrate

2. Character: white crystal powder, relative density 4.53(20), easily soluble in water, liquid ammonia, light dissolve in ethyl alcohol, not dissolve in concentrated nitrate acid, solubility 56.5g/100g water (20). Dry lead nitrate decompose at 205-223. Damp lead nitrate decompose at 100, first become Pb(NO3)2 . PbO, go on heating, then become PbO. It is strong oxidant, putting together with organics will lead it burning, noxious.
3. Application: Used as flotation reagent for gold ore and other ore.


Mining Chemicals,Mining Chemicals Cationic Pam Flocculant,Copper Mining Chemicals,Blufloc Pam Mining Chemical
Gemhold (SJZ) Trading Co., Ltd. , https://www.gemhold.cn