How to install the shower? What are the precautions for the shower installation? Do the male companions know one or two? For the bathroom shower, want to experience the refreshing shower, choose one of the dazzling shower products. A quality shower is the first step, and a more important second step is the installation of the shower. So what is the point of the shower installation? Today, Xiaobian will talk about the installation points and related precautions of the shower, and don't need to find a decoration master to help you.
First, the shower installation points
1, protect the faucet and other hardware
When tightening the faucet, the careful person will wrap the thicker cloth or plastic film on the screw cap of the faucet to prevent the faucet from being squandered by the wrench.
2, pay attention to the installation and clean up
During the installation process, some dust and dust will inevitably be generated. It should be cleaned after the installation work is completed. Especially the newly renovated pipes have more impurities. If the pipes are not cleaned, the water will be affected. Keep the site clean and rinse it out with water.
3, determine the height of the shower installation
When determining the installation height of the shower, the installer determines the optimum height according to the trial situation of the owner's site, which is convenient for the owner to use in the future.
4. Determine the pitch and height of hot and cold water
In the general market, the hot and cold water center of the shower faucet has a hole spacing of 15 cm, and there are two S joints inside, which can be appropriately adjusted, and the error cannot exceed 1 cm.
Second, the shower installation notes
1. It is necessary to punch holes when installing the shower. When drilling holes, it should be noted that the water pipes in the wall cannot be penetrated;
2. When installing the circular bottom cover on the shower, be sure to tighten the screws, otherwise the shower will fall off;
3. When the hand shower is installed, it cannot be robbed or distorted;
4. Before installing the shower, be sure to determine the height of the installation and mark it.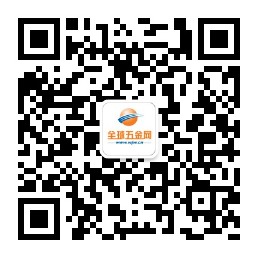 Concerned about surprises
Label: four main points of shower installation
Previous: The role of sunshade and the purchase of common sense Next: Maintenance method of stainless steel doors and windows
NBR Double Coating Hose with abrasion high-resistance, oil resistance and resist to acid and alkali,acid and alkali resistance,corrosion resistance, cold resistance and small flow resistance.
Can be used widely in Fire-fighting; Shipping; petroleum;Chemical industry;Agriculture;Mining.Color available:white;red;yellow; or as per customer`s instruction.standard:GB6246,EN14540,UNI9487; or as per customer`s instruction.standard length:10M upto 40M
Pressure required:
I.D

(inch/mm)

Working pressure

(Bar / Mpa / Psi)

Burst pressure

(Bar / Mpa / Psi)

1-1/4``

32

8-25

0.8-2.5

120-365

24-75

2.4-7.5

350-1090

1-1/2``

38

8-25

0.8-2.5

120-365

24-75

2.4-7.5

350-1090

1-3/4``

45

8-25

0.8-2.5

120-365

24-75

2.4-7.5

350-1090

2``

52

8-25

0.8-2.5

120-365

24-75

2.4-7.5

350-1090

2-1/2``

64

8-25

0.8-2.5

120-365

24-75

2.4-7.5

350-1090

2-3/4`

70

8-25

0.8-2.5

120-365

24-75

2.4-7.5

350-1090

3``

75

8-25

0.8-2.5

120-365

24-75

2.4-7.5

350-1090

4``

102

8-16

0.8-1.6

120-235

24-48

2.4-7.5

350-700

5``

127

8-13

0.8-1.3

120-190

24-39

2.4-3.9

350-570

6``

152

8-13

0.8-1.3

120-190

24-39

2.4-3.9

350-570
NBR Double Coating Hose
NBR Double Coating Hose,NBR Double Coating Flat Hose,NBR Double Coating Durable Hose ,Red Fire Hose
NANTONG SENTIAN FIRE-FIGHTING EQUIPMENT CO.,LTD. , http://www.firehosefactory.com