Model NO.:
JKR-rubber hose-005
Performance:
Anti UV, Wear Resistant, Acid and Alkali Resistant
Transport Package:
Plastic Bag and Cartons Outside
Specification:
Standard item, such as 5/32, 13/64, 1/4, etc
Overview
---------------------------------------------------------------------------------------------------------
Quick Details
Place of Origin:Â  Qingdao, China (Mainland)Â  Â  Â  Â Brand Name:Â  Â J&K or OEMÂ  Â  Â Â Model Number:Â PVC Fiber Reinforced Hose series
Material:Â  Â  Â  Â  Â  Â  Â PVCÂ  Â  Â  Â  Â  Â  Â  Â  Â  Â  Â  Â  Â  Â  Â  Â  Â  Â  Â  Â  Â  Â  Â  Â Â Specification:Â Â 1/4", 5/16"Â  Â  Â  Â  Length:Â  Â  Â  Â  Â  Â  Â  Â  20-100m
Thickness:           1-4mm                                          Standard:         ISO                      Product name:   PVC Fiber Reinforced Hose
Size Inch:             1/4"-2"                                          Lenth/roll:       20-100m            Working pressure:3-8 bar as specification
Temperature:     -20-65 centigrade degree           Color:               Customizing      Reinforcement: PVC Fiber braiding                 
Feature:               Flexible                                          Application:    Watering Irrigation,Conveying Water, Oil or Powder
Supply Ability
Supply Ability:Â  80,000 meters per Week PVC Fiber Reinforced Hose
Packaging & Delivery
Packaging Details:     1. 50m/100m per roll  2. As client's request
Port                             Qingdao
Lead Time :                15 days
Product Description
PVC Fiber Reinforced Hose
Construction:
Tube: smooth PVC compound
Reinforcement: With fiber
Cover: Smooth transparent or opaque PVC compound, various color is available
Features:
1.
Anti UV, Wear Resistant, Acid and Alkali Resistant
2. Non-toxic materials and high flexibility
3. Adapt to high pressure and hard weather conditions
4. Light/weight, easy to handle
Application:
1. Garden using, Watering Irrigation
2. Air/Water transfer
3. 
Supplying Water or Draining for Equipment
4. Conveying Water, Oil or Powder
Special Service:
1. Cover color:Â 
Transparent or translucent,
 or Blue, Green, Red, Orange, Bright light green, etc. or      based on your needing.
2. Length/roll could be customized.
3. Small quantity is available.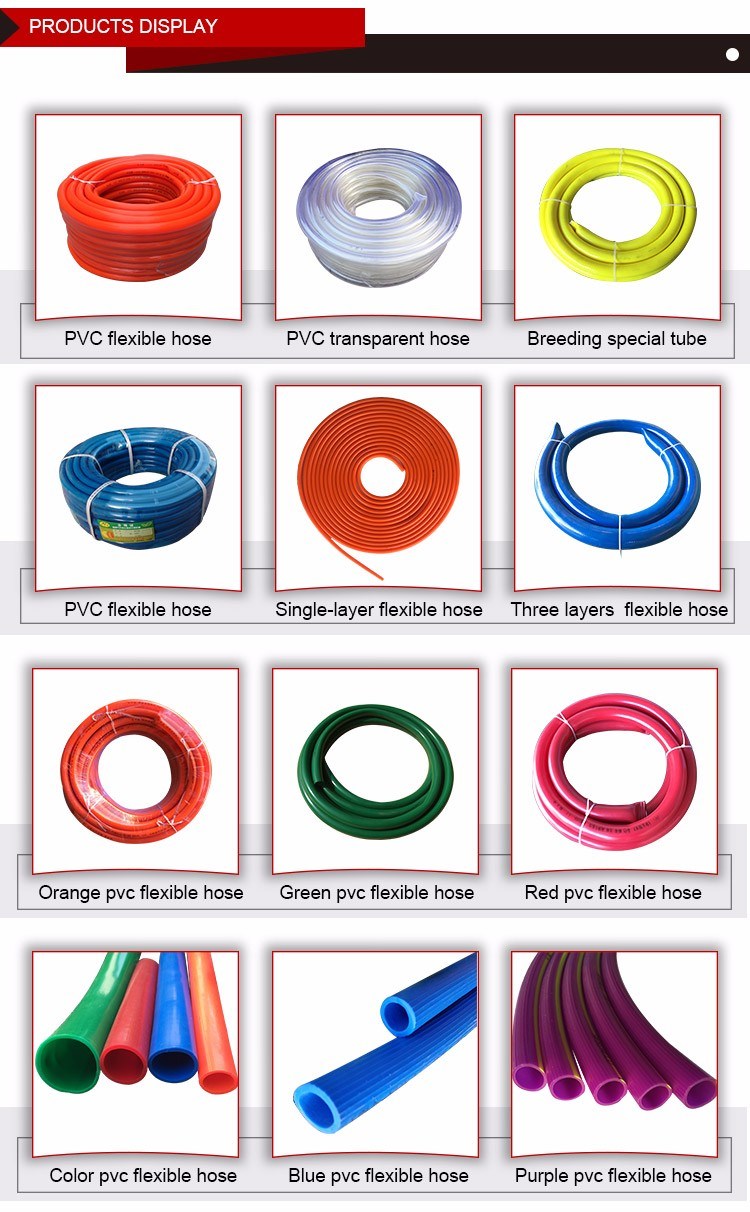 Specification Table
British

Metric Measurement

Length

W.P

B.P

Weight

Measure ment

I.D.

O.D.

inch

mm

mm

m/Roll

Bar
Bar

g/m

3/8"

9

14

100

6
18
150

3/8"

10

15

100

6
18

160

1/2"

12

17

100

6
18
170

5/8"

15
21

100

6
18
250

3/4"

19
24

50

5
15
250

1"

25
29

50

4
12
220

1"

25

30

50

4

12

350

1-1/4"

32
36
50
3
9
400

1-1/4"

32
38
50
3
10
500

1-1/4"

32
39
50
3
10
600

1-1/2"

38
44
50
3
9
600

1-1/2"

38
45
50
3
9
800
...
 
 
 
 
 
 
...
 
 
 
 
 
 

4"

102
113
20
2
6
3000
Production Process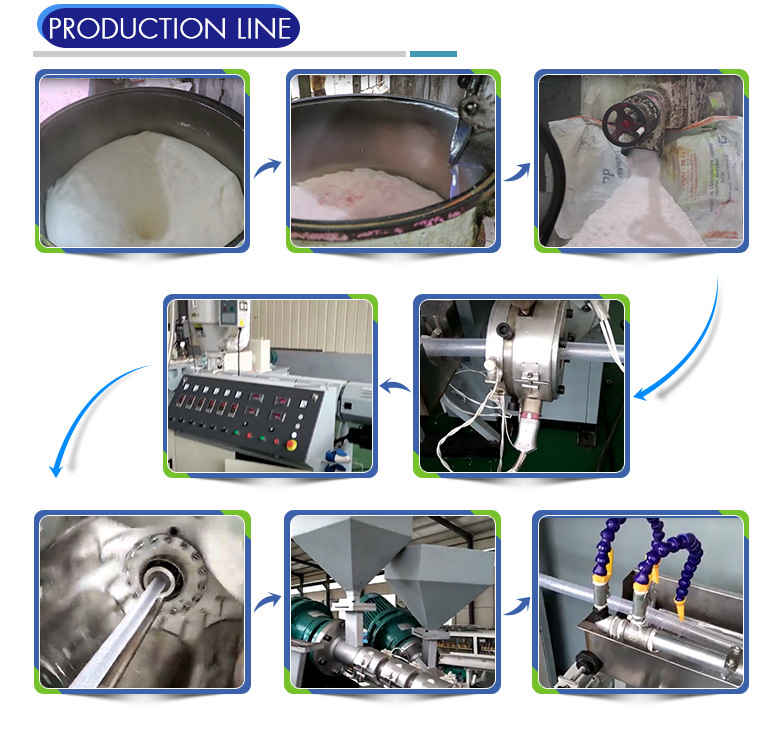 Application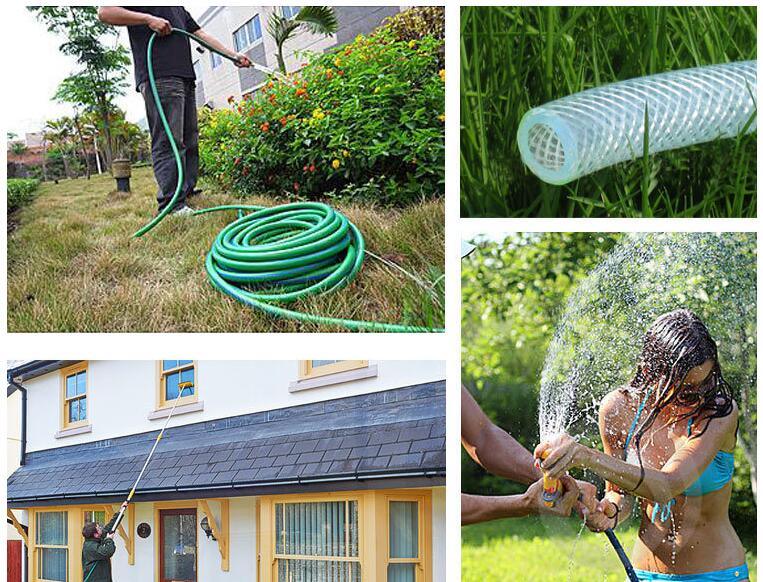 Packaging and shipping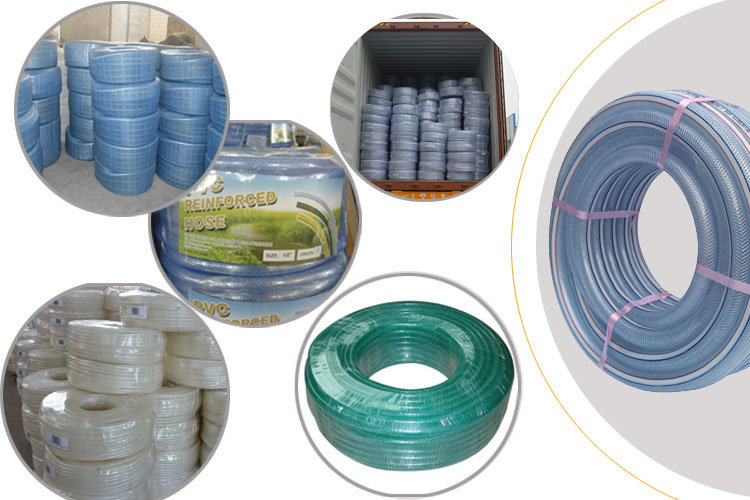 Company Introduction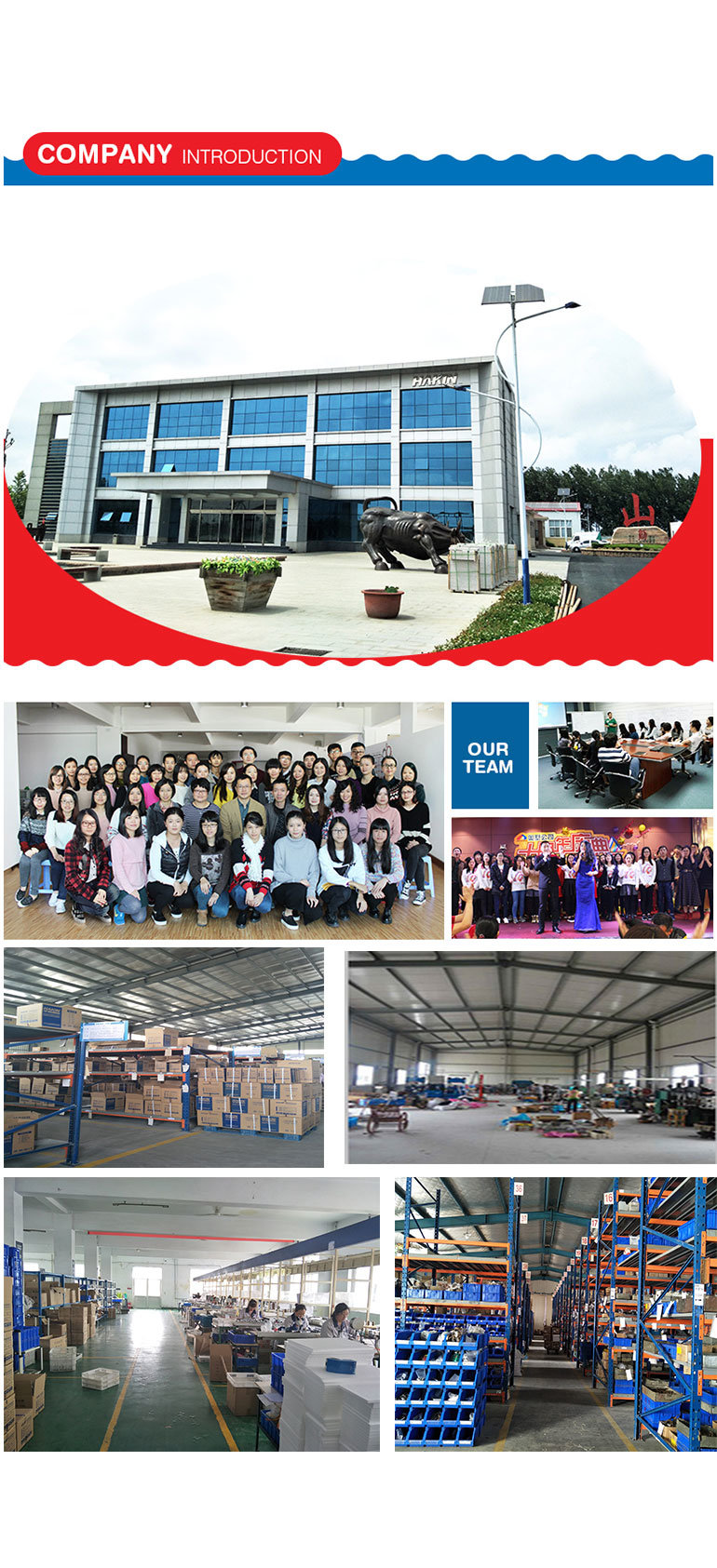 Why Choose Us?



 

 
1.) We are specialized in rubber processing for 20 more years.
   2.) Strictly quality controlling and inspecting system.
   3.) Reasonable and competitive price.
   4.) Fast delivery and time service.
   5.) OEM and ODM service.
   6.) Small quantity order is welcome.
   7.) The mould design: According to the use of location design.
   8.) Solution: to provide the use of requirements and use of the environment, combined with the            material and the program to make an overall design.
Advantages:Â 
1.) Design advantages:
We conducted a systematic analysis of each parts, and the establishment of a complete parts database. On the basis of this, the paper puts forward the design scheme with excellent using effect, and uses CAD, PRO-E and self-developed rubber product design software to carry on the comprehensive tracking to the mold, sample and mass production. Of the design reached the international professional standards.
 
2.) Mold advantages:
We prefer the extremely wear-resistant, imported professional mold material to produce the mold, so that the die life can be greatly extended, thus ensuring the product size consistent. Through the high-precision slow wire machine cutting mold to ensure that the product mold in full compliance with the design and grinding requirements of the small R-angle and small-scale manufacturing excellence in the mold finishing also follow the modern enterprise storage management.
 
3.) Process Advantages:
Rubber products manufacturing is a complex process, the process of the complex process, in order to ensure consistency of product quality, adhere to the operation of each process to ensure quality standards, do not care about the cost increase, the enterprise has always uphold the quality of the first concept, strengthen the process control methods and methods to continuously improve product quality and progress.
 
4.) Size control:
We use the most advanced size management mode, to ensure that the product size and sample size consistent, this means is a comprehensive, systematic control model, reached the advanced level in developed countries.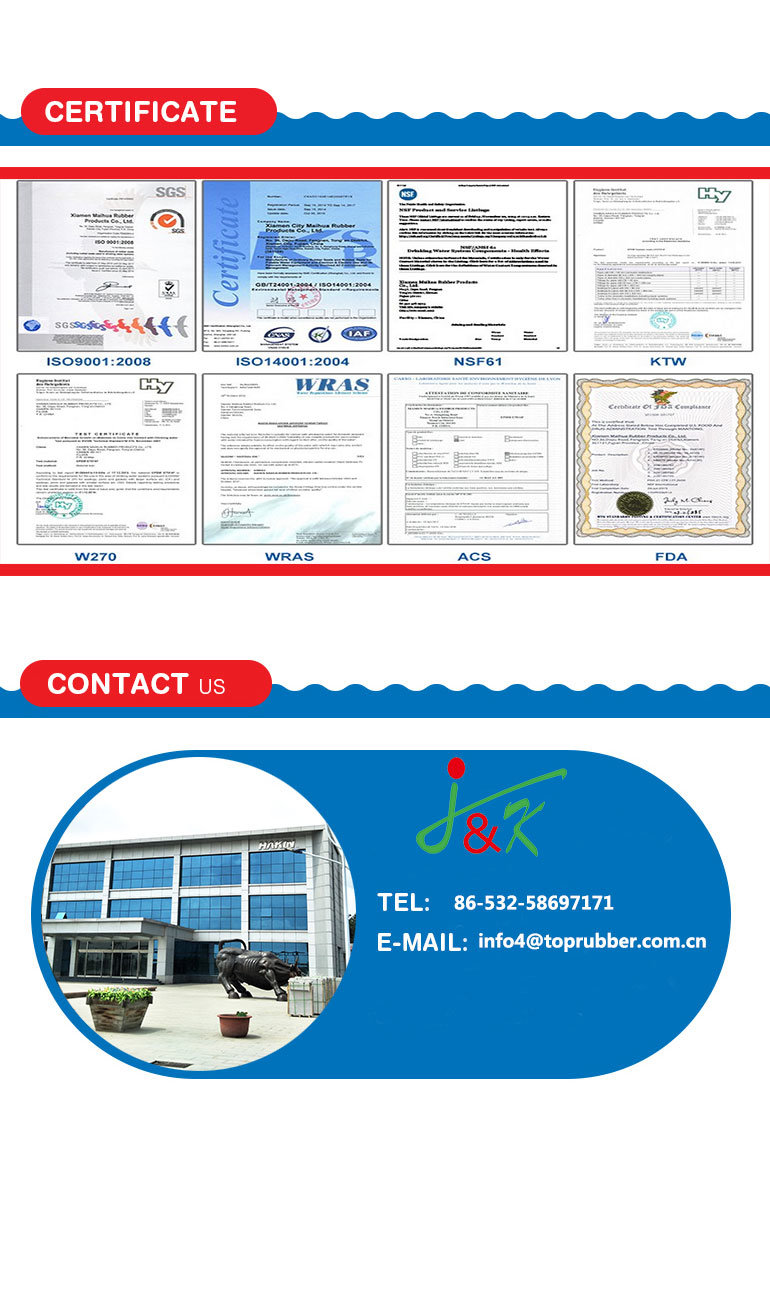 Welcome to visit us anytime. And for more information, see our website: www.chinatoprubber.com
Wireless Remote Control Grow Light 200W
Wireless Remote Control Grow Light 200W,Full Spectrum LED Lights For Plant,200W Tunable Grow Light,Indoor 200W Grow Light
Yichang Green Eco-agriculture Co., Ltd. , https://www.plantgrowlamp.com