Transport Package:
10PCS/CTN
Specification:
Customized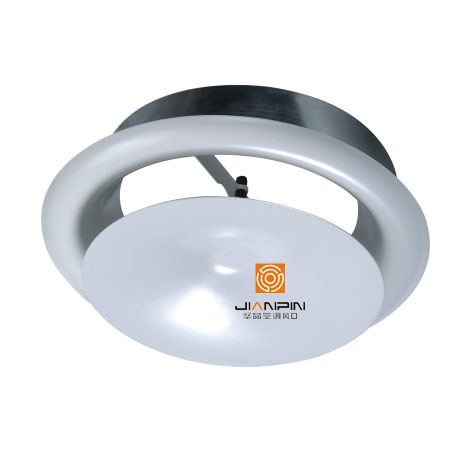 Construction:
l  Panel, Cylinder and Disc: High quality galvanized sheet.
 
Description:
l  The frame & disc are high quality galvanized sheet construction with powder coating of RAL colors.
l  Disc is fixed to the frame by threaded rod.
l  Air flow can be adjusted by regulating the cone up and down(+A or -A).
l  Foam gasket is sealed around the back of the frame to avoid the air leakage.
l  Disc valves are best suited to air distribution systems handling relatively low air flow rates within small circular duct work. It is recomm-ened for air supplying of small space,exha-ust of greasy and damp air in damp areas such as toilets, bathrooms and kitchens.
l  It can be mounted in the wall, ceiling or exposed to air ducts with mounting rings.
 
Surface Finish:
l  Powder coated color finish as per RAL color. standard color: RAL9016